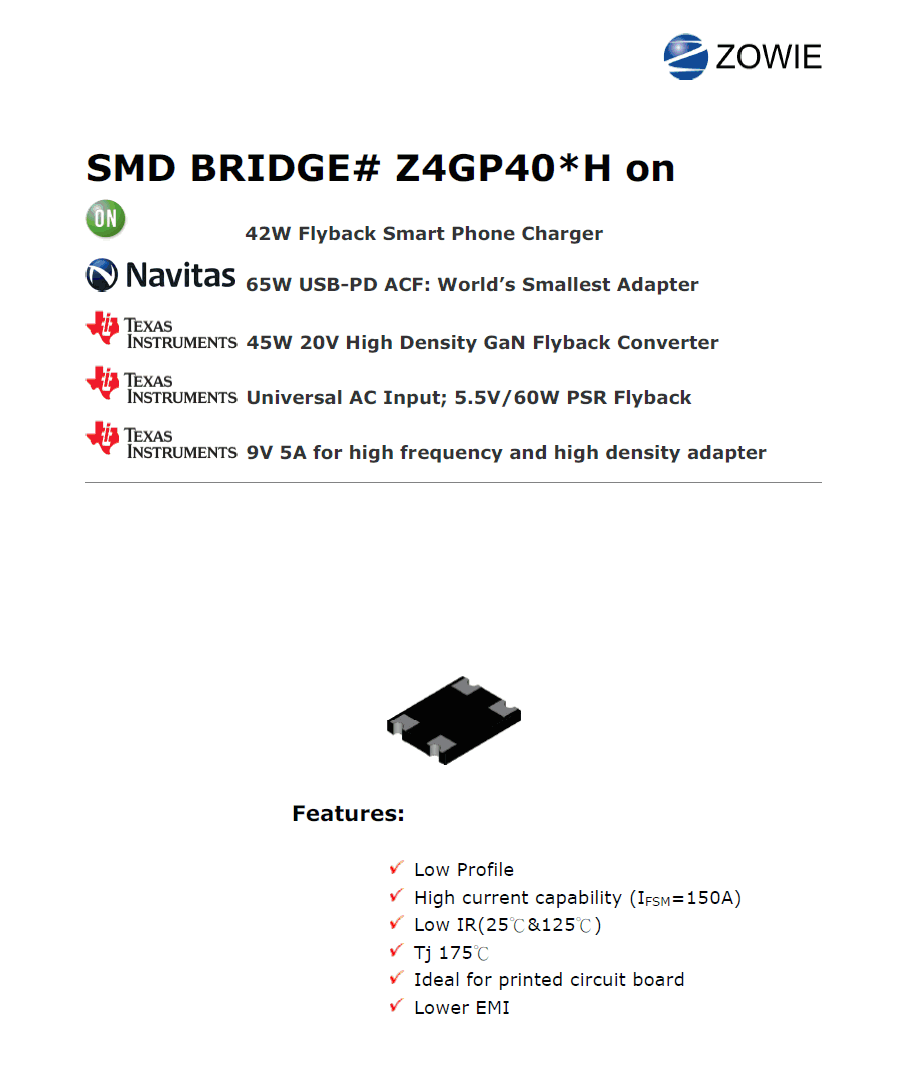 Description
The high performance fast chargers and adapters is an increasingly growing market, where trends in design choices have already begun to rise. Special attention is given to miniaturization of such chargers and adapters with higher efficiency. ZOWIE SMD BRIDGE has the best efficiency with AllGaN Power IC. And we also provide the miniaturization can help you to reduce the design bulk!

1. ON semi 42W Flyback Smart Phone Charger
Please refer to ONSEMI Design Note of DN05101/D.
(https://www.onsemi.cn/PowerSolutions/document/DN05101.PDF)
The best efficiency in this solution! We help to reduce the bulk about 60% and help to improve performance about 3%. At the meantime, Z4GP40MH has the lowest surface temperature in this solution.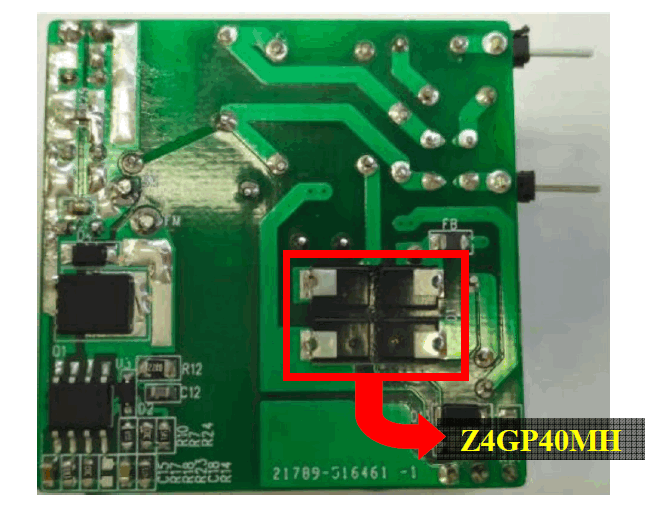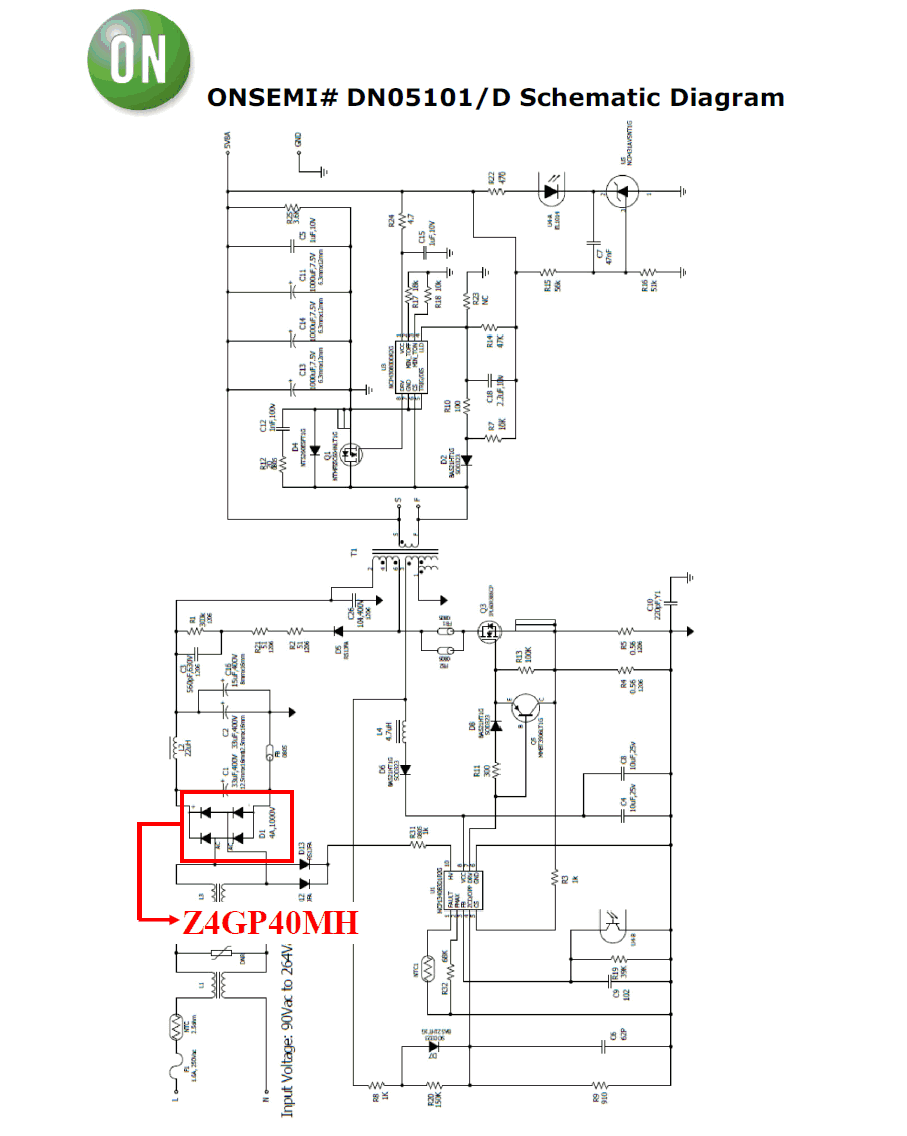 2. Navitas 65W USB-PD ACF: World's Smallest Adapter
Semiconductor today announced the world's smallest 65W USB-PD (Type C) adapter reference design, to keep pace with the dramatic size and weight reductions in laptop designs over the last 10 years. High-frequency, high-efficiency AllGaNTM Power ICs are used to deliver 65W in only 45cc / 2.7in3 and only 60g in weight by minimizing the size, weight and cost of transformers, filters and heatsinks. By contract, existing silicon-based designs can require 6-7in3 and weigh over 300g.

Please refer to below introduction:
https://www.navitassemi.com/wp-content/uploads/2015/03/Taiwan-MEPD-Jan18-GaN-Power-ICs-Enable-Next-Gen-Power-Adaptor-Design.pdf
The new NVE028A reference design uses GaN Power ICs in an in an active clamp flyback (ACF) topology running 3x-4x faster and with 40% lower loss than typical adapter designs, to deliver smaller size and reduced costs. The design is fully compliant with European CoC Tier 2 and US DoE Level VI efficiency standards, in addition to reaching peak efficiencies of over 94% at full load.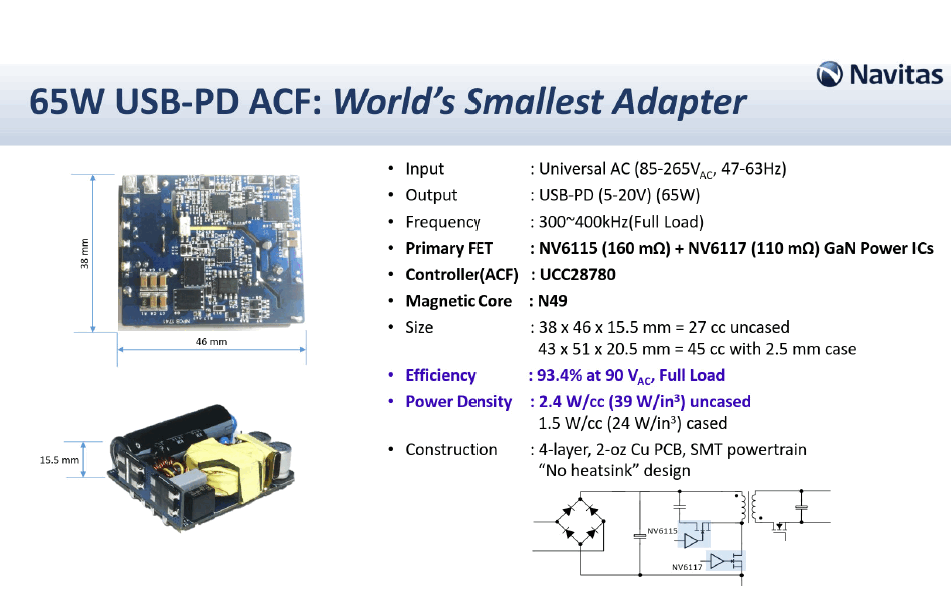 3. TI 45W 20V High Density GaN Flyback Converter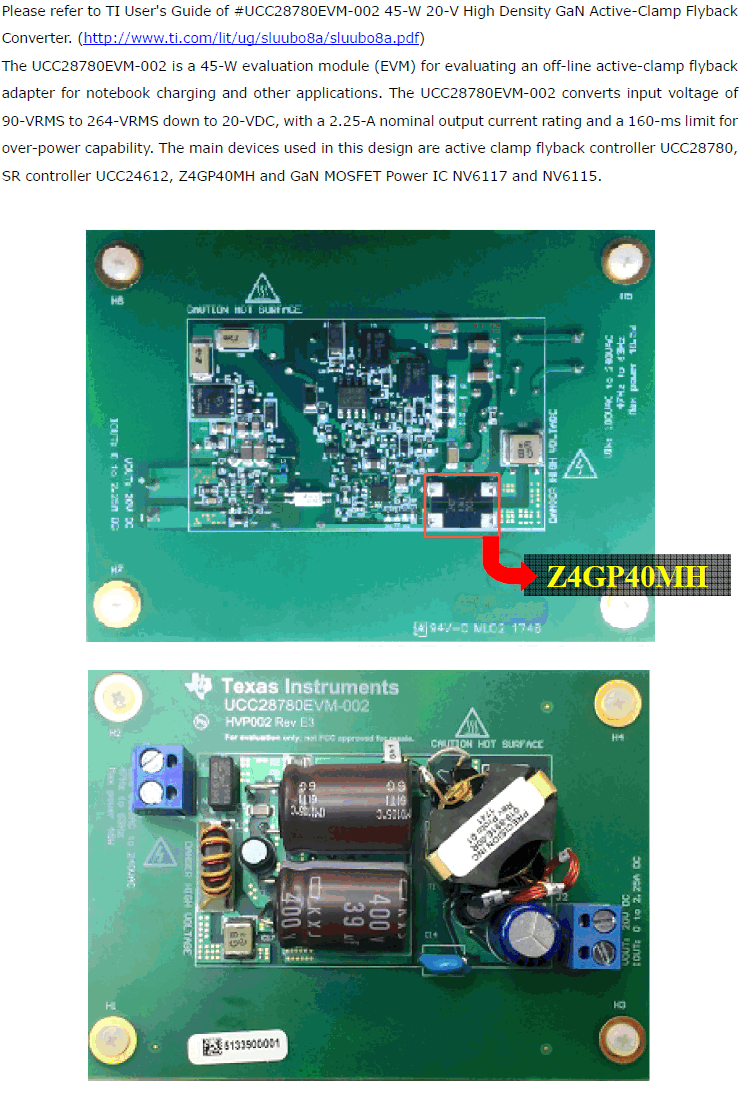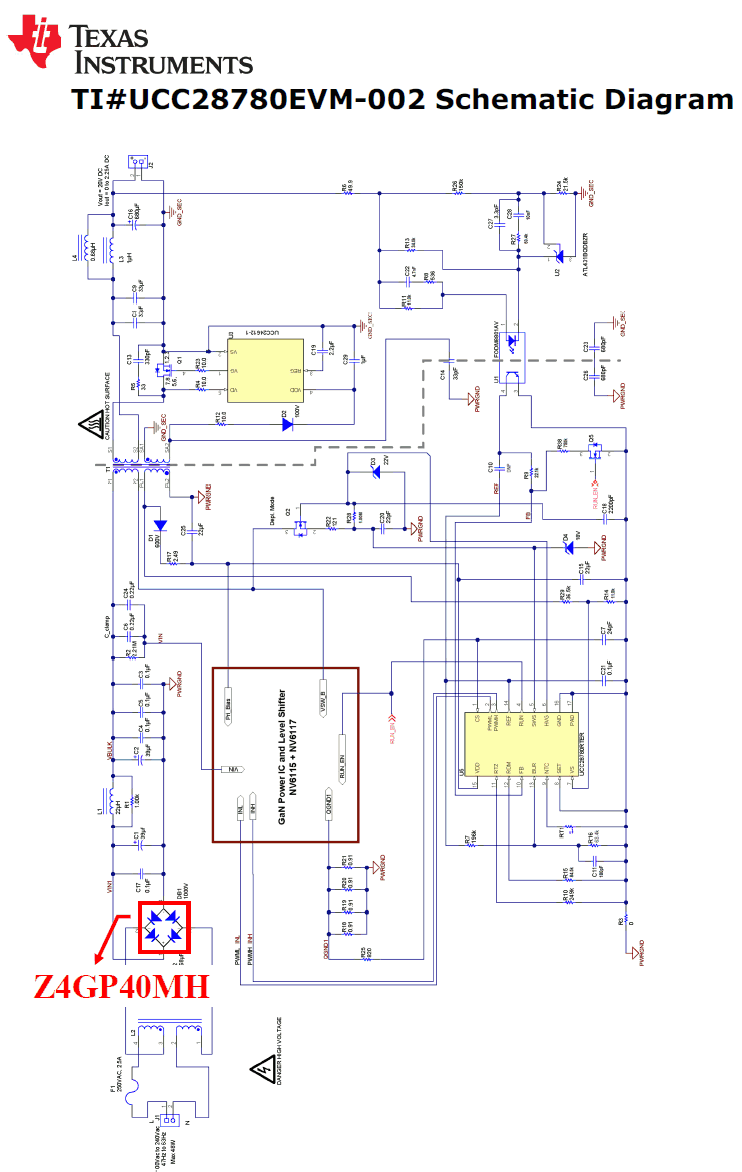 4. TI Universal AC Input; 5.5V/60W PSR Flyback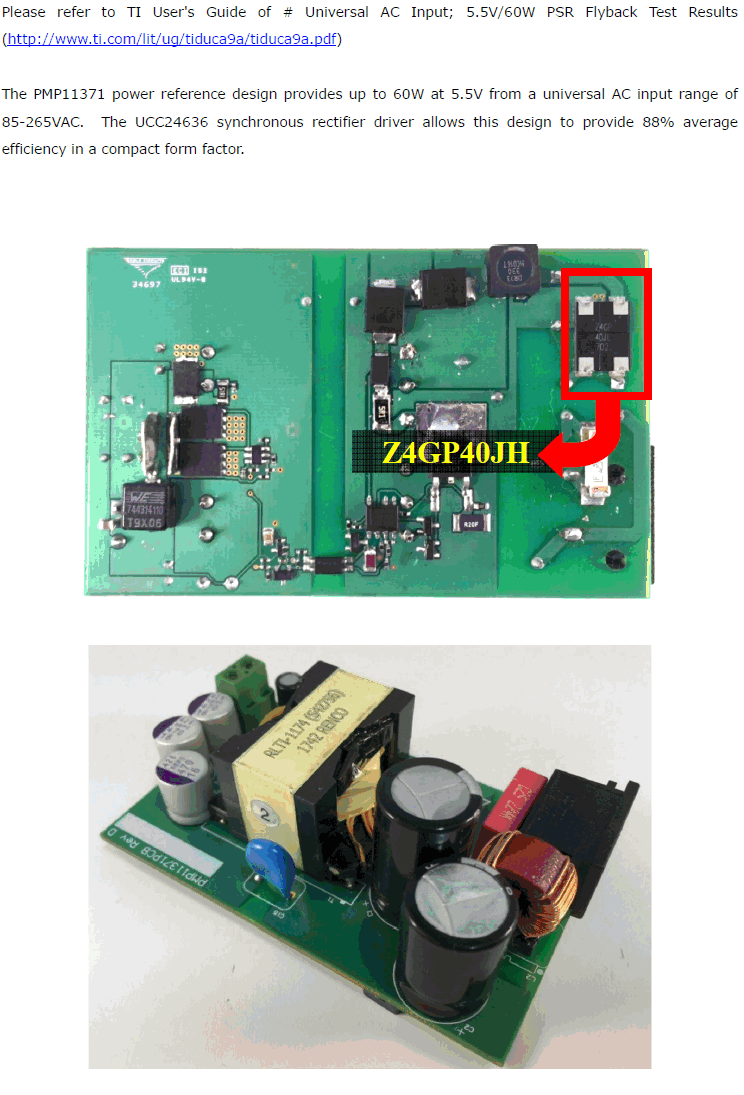 5. TI 9V 5A for high frequency and high density adapter